FACEBOOK – VOK DAMS worldwide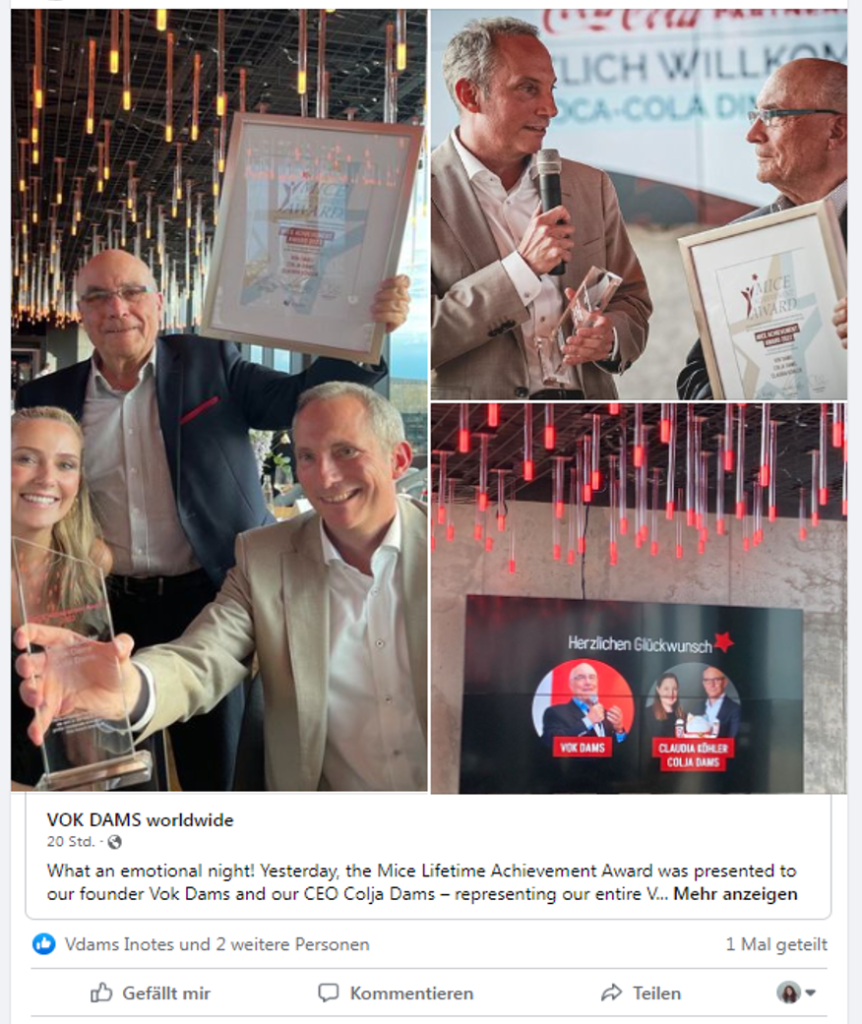 What an emotional night! Yesterday, the Mice Lifetime Achievement Award was presented to our founder Vok Dams and our CEO Colja Dams – representing our entire VOK DAMS family. We are proud to receive such a significant award, which focuses especially on the criteria of #sustainability and innovative spirit. Let's shape an amazing #futureofevents!
Special thanks to Christiane Stein, who gave a touching and wonderful laudation.
And thank you to the Verband der Veranstaltungsorganisatoren e.V. (VDVO) and the jury Bernd Fritzges, Doreen Biskup, Heike Mahmoud, Alexander Petsch and Siegfried Haider.
#innovation #events #eventprofs
► Vok Dams worldwide: https://www.facebook.com/VOKDAMS
Möchten Sie mehr wissen?
► Vok Dams ATELIERHAUS: FACEBOOK
► ATELIERHAUS ARTCOLLECTION: ArtShop
► Newsletter: Anmeldung
_______________________________
_______________________________